Little black dress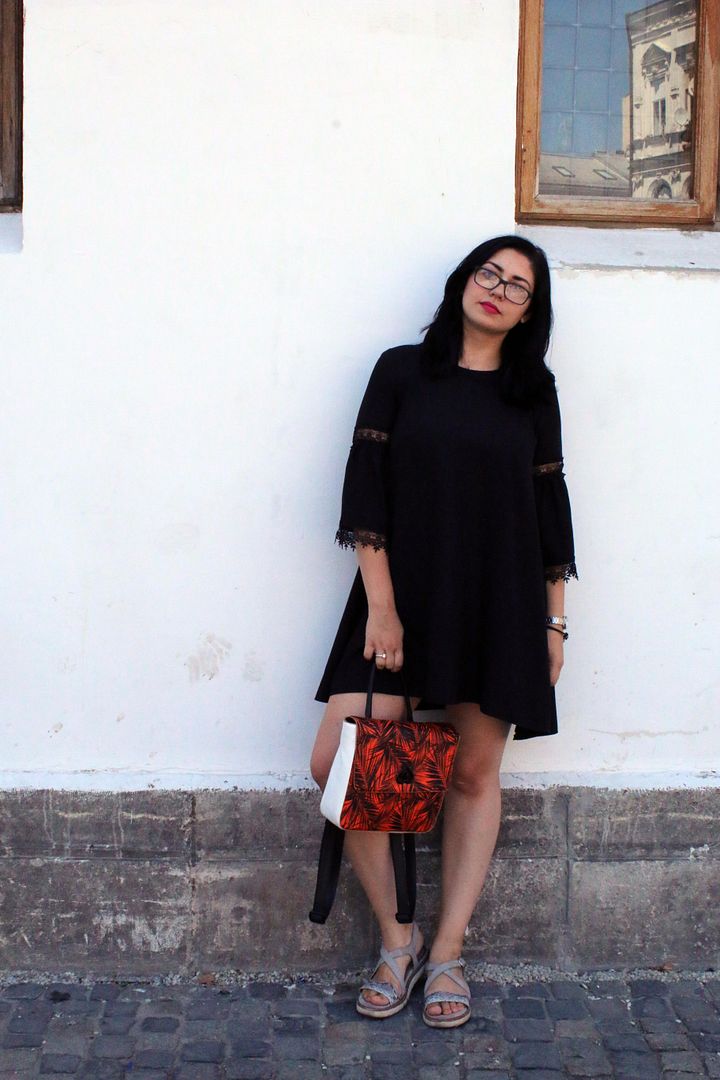 Astazi vreau sa va arat o tinuta extrem de simpla, monocroma dar cu o mica pata de culoare. Sincera sa fiu nici nu stiu sa va spun care e piesa principala a acestui outfit! Pe de o parte rochia, iar pe de alta parte ghiozdanelul de la Mini Prix cu un print care ma duce cu gandul la vacanta.
Rochia am gasit-o intr-un magazin de langa gura de metrou de la Piata Iancului in care intrasem sa mai pierd un pic de timp in asteptarea unei prietene. Am gasit-o din pura intamplare si m-am indragostit pe loc. Este simpla si accesorizata potrivit ma face sa ma simt sofisticata atunci cand nu am chef sa pun la cale un outfit. Ce m-a facut sa o cumpar a fost detaliul de la maneci. Mi s-a parut foarte delicat si de inspiratie boho-chic.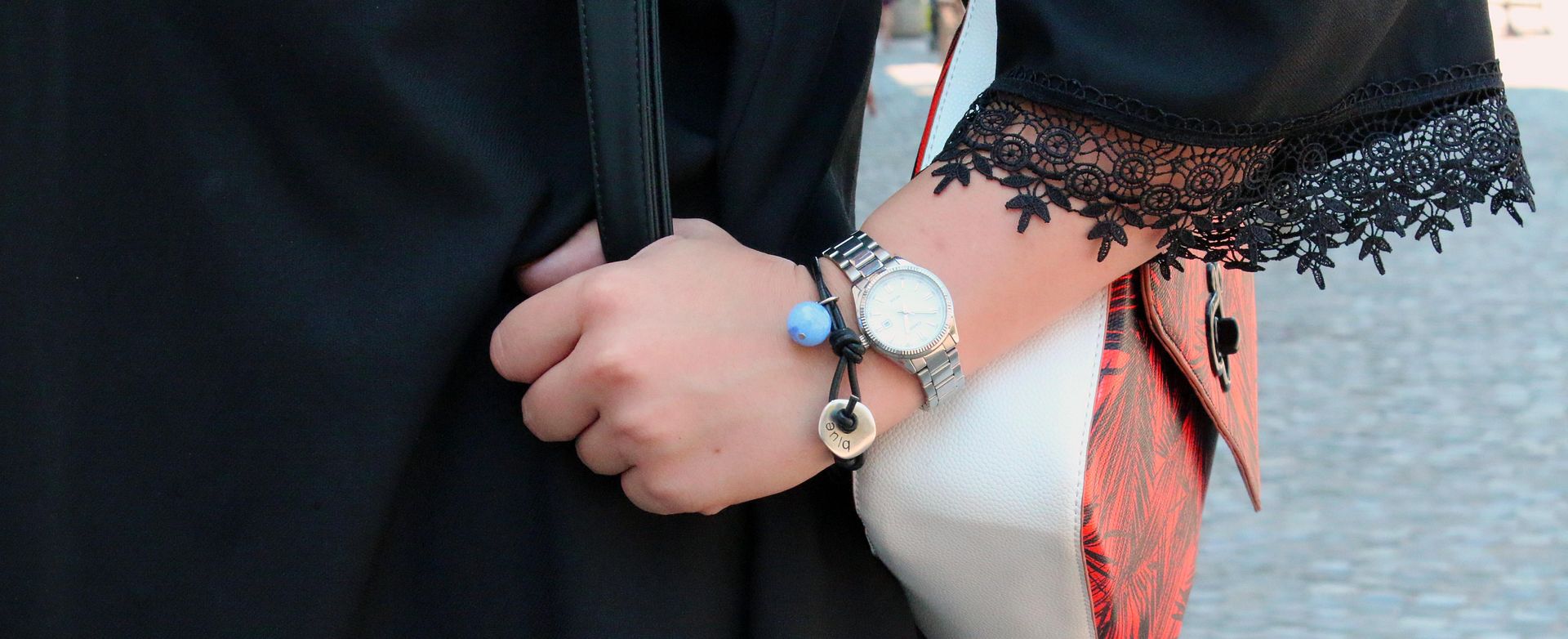 Cu ghiozdanelul este exact aceeasi poveste. Intr-o seara cand ma intorceam de la sala am intrat din intamplare in Mini Prix si l-am vazut acolo, atarnand de un umeras si pentru ca nu aveam absolut niciun leu la mine le-am rugat pe fetele de acolo sa mi-l rezerve pana a doua zi. I needed to have it!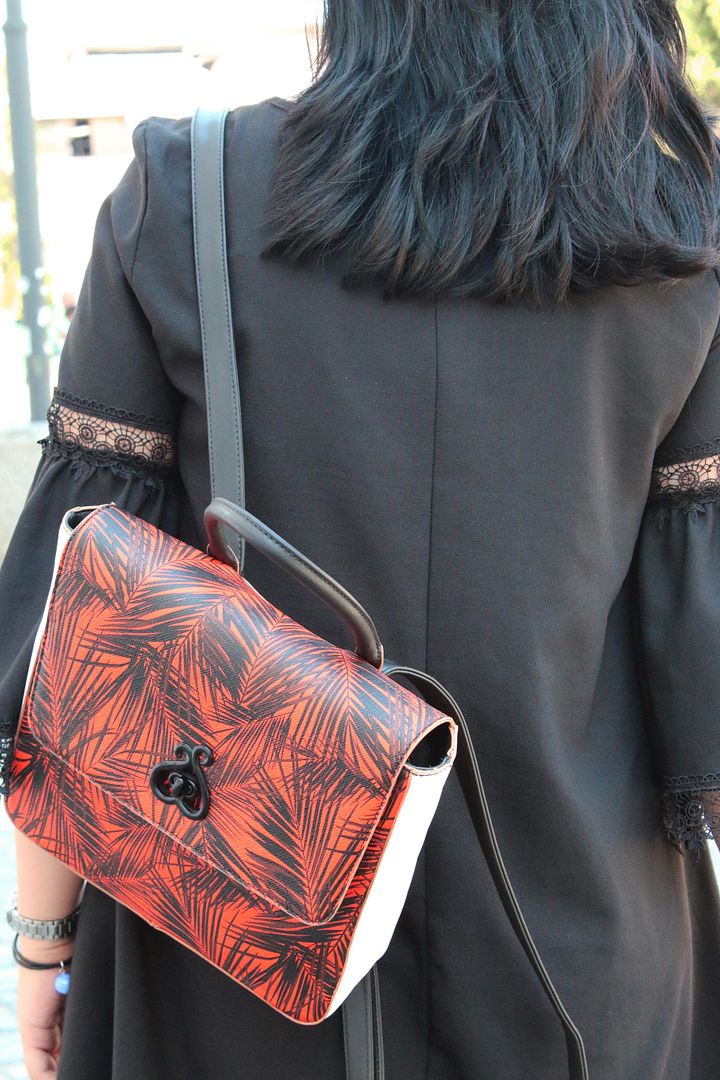 Astfel ca, desi in ziua aceea ma simteam extrem de chef-less am reusit totusi sa arat cat de cat put together cu ajutorul acestor piese.


Voi ce parere aveti? Preferati piesele clasice pe care sa le accesorizati dupa stare sau preferati piesele care sa iasa in evidenta?
xoxo, D